VUCA (Volatility, Uncertainty, Complexity and Ambiguity) is the new normal in global business.  After decades of building finely wrought supply chains, it took just a few days of "Black Swan" events in the past year to break them apart.  In fact, 2011 was a record-breaking year in terms of number of climate-related disasters that wreaked billion dollar damages and havoc, causing manufacturers and suppliers alike to scramble to rethink and rework their global distribution and development strategies.  The Law of Change strikes again!
To compound these natural disasters we are faced with a breakneck pace of change; technological disruptions, transitory advantages, fractured markets, multifarious competitors, increasingly demanding customers and fickle consumers.  While these drivers of change are out of our control, their effects are amplifed by the internal pressure for growth.  Growing against a backdrop of volatility, uncertainty, complexity and ambiguity requires agility.  With the right mindset, joined-up approach and organisational capabilites geared for growth, you can be positioned to take advantage of this 'new normal'.
There has long been a delicate balancing act between Growth and Control, and while we need a degree of each, the required balance is being tipped given the changing world and many organisations are likely to find their internal focus out of sync with the changing external realities.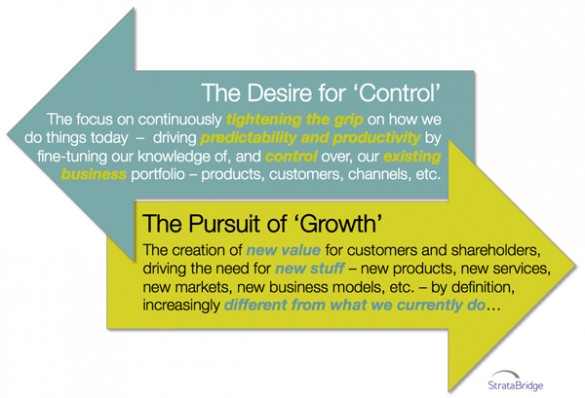 Now is a good time to clarify your strategic and operational planning and decision-making priorities.  Are you set-up for control or for change?  Control—the original premise of S&OP at its genesis in the 1980's—worked well for many years.  But does control help or hamstring your business when external forces mandate you change?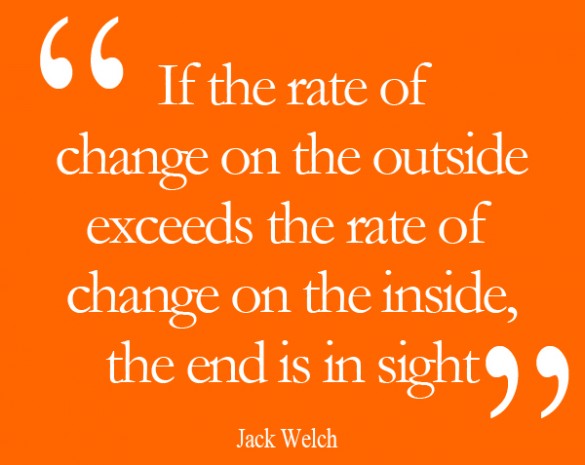 On February 7, StrataBridge kicked-off the Steelwedge 2012 Agility series of live webcasts with our very own Chris Turner and Ed Lewis, VP of Product Planning at Steelwedge.  This session, The S&OP Control Paradox: Folly in a Volatile World?, explored where S&OP sits at the crossroads of adapting to a new context, or risking a future of growing irrelevance, and how to ensure your organisation makes the right turn.  It provides insight into how to optimise your company's approach to drive growth, regardless if you are new to S&OP, or you are evolving your existing strategy and process.
View the recorded webinar here.
Also, check-out Steelwedge here